Jak z nových klientů udělat stálé a jak si je udržet 3/3 – pomozte plnit přání
Stálého klienta je třeba si hýčkat. Oni jsou ti, kteří vás drží "nad vodou", oni jsou ti, kteří vám dělají dobré jméno, a ti, kteří vás jen tak neopustí. Nebojte se jim to oplácet, věnujte se jim a dejte jim najevo váš zájem.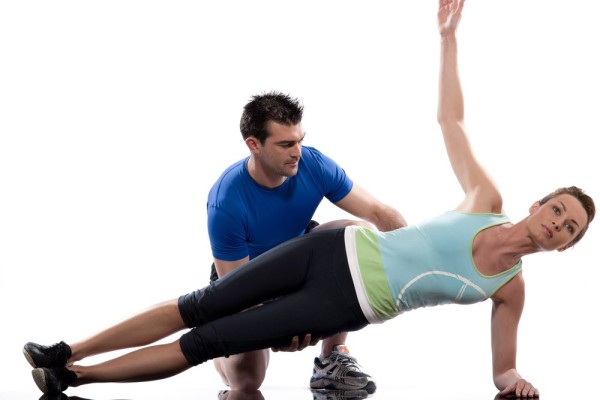 Chcete získávat nové klienty a vytvářet si stálé? Jak začít u sebe a proč, jsme si řekli v první části našeho článku. V další části jsme vám dali pár návrhů na to, jak si spokojené klienty připoutat. V této části vám povíme, jak pomáhat svým klientům plnit přání.

Vytvořte výzvu a cíl
S určitou výzvou přichází většina sportovců. Je to jejich challenge. Chci být silnější, chci mít větší svaly, chci zhubnout, chci si zpevnit břicho, chci mít lepší fyzičku, chci být rychlejší, chci mít lepší servis a smeč, chci vyhrát… Výzvou ale může být i touha po pravidelném pohybu či zdraví. Najít výzvu každého klienta je o individuálním přístupu, ale není to vůbec těžké! Pomoc s vytvořením výzvy a určitého cíle je prvním krokem k navázání dlouhodobého vztahu s klientem.
Motivujte a podporujte
Motivace je to nejdůležitější k dosažení vytyčeného cíle, proto podporujte své klienty k jejímu udržení. Vytvořte například motivační video, mějte zdokumentované úspěchy jiných klientů, připomínejte jim cíl, podporujte jejich sebevědomí a nenechte je upadnout do pochybností a netečnosti. Velkou pomocí může být i parťák nebo skupina. Pokud na výzvu není člověk sám, snáze dosáhne svého cíle. Parťák znamená podporu a ve skupině se hůře hledají výmluvy.
Sestavte plán a zaznamenávejte průběh
Vytvořte plán – návod na dosažení cíle. Proč – proč to klient dělá, co je jeho cílem? Jak – jak cíle dosáhne, co je třeba udělat a za jakou dobu? Plán je určitým závazkem, který nejde snadno opustit a který udělá ve všem jasno. Zaznamenávejte také časy, míry, váhu a veďte tabulky, grafy, fotky, deníček, cokoli, na čem bude vidět jeho cesta k cíli. Tím závazek a touhu po cíli ještě podpoříte.
Kontrolujte
Cíl a motivace by v ideálním případě měla být tak silná, aby kontrola nebyla nutná. Menší dohled ale není nikdy na škodu. Dělá tedy klient vše podle plánu a vše funguje jak má? Nekontrolujte jen klienta, kontrolujte i úspěšnost plánu, reálnost cíle a motivaci.
Chvalte a odměňujte
Výzvu dělá klient pro sebe a měla by ho uspokojit především vnitřní motivace, malá pochvala ale udělá radost každému. Pokud k tomu ještě přidáte odměnu například v podobě slevy na permanentku, vnitřní motivace stoupne o to víc.
V plnění výzev klientům nejvíce pomáhají trenéři. Mějte proto dobrého a profesionálního trenéra, který se nebojí projevit lidskost a podpoří vaše sportovce.
Nebojte se svým klientům dokazovat váš zájem, děláte to pro ně, ale děláte to i pro sebe a váš úspěch. Mějte na paměti: stálý a spokojený zákazník je ta nejlepší reklama.
Next post
SOUTĚŽ o STARTOVNÉ na Night Run Plzeň 2015
SUBSCRIBE TO E-MAIL ARTICLES
Regular feed of sport related information